To create this system a set of hardware devices are needed on the physical layer. In this case, standard goods were used, this include a digital Sound card which can work with up to 10 channels; a laptop running Mac OS with MAX/MSP produces the sound streaming and finally 6 monitor speakers and a sub-woofer becomes the last tip of the system, playing the sound.
The position of the speakers can be arbitrary due to the fact that the Spatialization technique is flexible on that regard. The only considerations taken are to distribute them fairly evenly around the listener so that the sonic experience is enhanced. These positions must be measured and specified on the ViMiC module, so the delay times and level differences are calculated.
However, a semi symmetrical disposition of the speakers was chosen as it is considered, by previous experience with other sounding techniques, to optimize the acoustic performance of the system and improving the direct sound arriving to the listener.
No acoustic measurements of the room where the system was installed were taken because the intention of this development is to be as flexible as possible, aiming to be used on any circumstance, with variable room's, speakers' and resources' settings.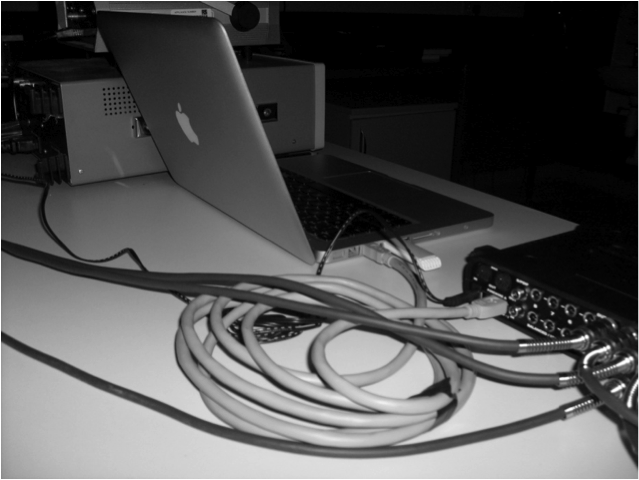 Figure 18. Picture taken on site while one of the tests, depicting part of the DAW, the Laptop and Sound card shown here.
…
Further on this chapter:
0. CONTENT
4.2 DATA READING
4.4 STREAM SELECTORS
4.5 SCALERS
4.6 VOLUME MAKER
4.7 DATA READERS
4.8 PHYSICAL LAYER